Why Choose Jackery?
In the past few years, there have been many exciting changes to the power industry. One promising new company is Jackery. This business hopes to revolutionize the way we use power. Their promises of clean, portable, and reliable energy definitely sound great, but do they live up to the hype? If you're in the market for a portable power station, Jackery might be an ideal option. The brand's not as old or well-known as companies like Westinghouse and DeWalt. However, the fact that they specialize in power stations comes with some unique perks.
Unlike other companies that also create generators and tools, Jackery focuses entirely on power stations. Over the years, they've developed some unique features that make their products extremely convenient and portable. They were the first brand to produce a lithium-ion power station. The company also prioritizes sustainability and renewable energy, so they can be a nice choice if you desire eco-friendliness. Here are some interesting facts to know about the company.
History
Jackery is a relatively new power supplier. The company got started in 2012. It was founded by Z. Sun, a senior engineer at Apple who helped develop the company's Li-battery technology. During his time at Apple, Sun noticed that power was one of the main concerns of their customers. A common complaint among cellphone and tablet users was that the battery simply didn't last long enough. Apple made several advancements in stylish designs and easy-to-use software, yet their battery technology didn't progress at the same rate.
Sun realized that there was a huge, untapped market for energy. He eventually decided to leave Apple and focus on the power needs of consumers. Sun's first product was a passion product that focused on the area he knew best. He worked to develop a battery jacket for iPhones. This product was the inspiration for the company's name.
Jackery was initially just a company for iPhone accessories. However, as they received feedback from their customers, they realized that they could be doing a lot more. Jackery noticed that the majority of its customers were outdoor lovers who wanted to be able to use their technology on the go. Therefore, they decided to pivot to meet these customers' needs. Instead of just making batteries for iPhones, they decided to create portable power stations. These can run a variety of devices ranging from phones to appliances.
In just a few short years, Jackery products have really taken off. They are now one of the leading manufacturers of outdoor solar utilities. Their product has greatly expanded beyond simple battery jackets for phones. They now produce a variety of Jackery portable power stations, Jackery solar panels, and other power solutions. The company's aim is to ensure that people can get power from anywhere. Their products are favorites among campers and hikers, but they're also great for emergencies or off-grid living.
Jackery's unique and helpful designs quickly started to get a lot of hype. They have gone from a small startup to a midsized company employing multiple people. The positive press around Jackery has also opened up more marketing opportunities for the company. Jackery recently closed a deal with Honda. They are now officially authorized to produce products on behalf of Honda. These Honda licensed power stations from Jackery provide all the same perks of Jackery power stations while also being Honda-branded.
Despite their current popularity, Jackery isn't content with past awards. The company continues to focus on its mission of improving power generation and storage. Their current plans for the future include an enhanced focus on affordability and sustainability. Ultimately, the company hopes to make it even easier for the average consumer to power items with clean energy.
Founding and Milestones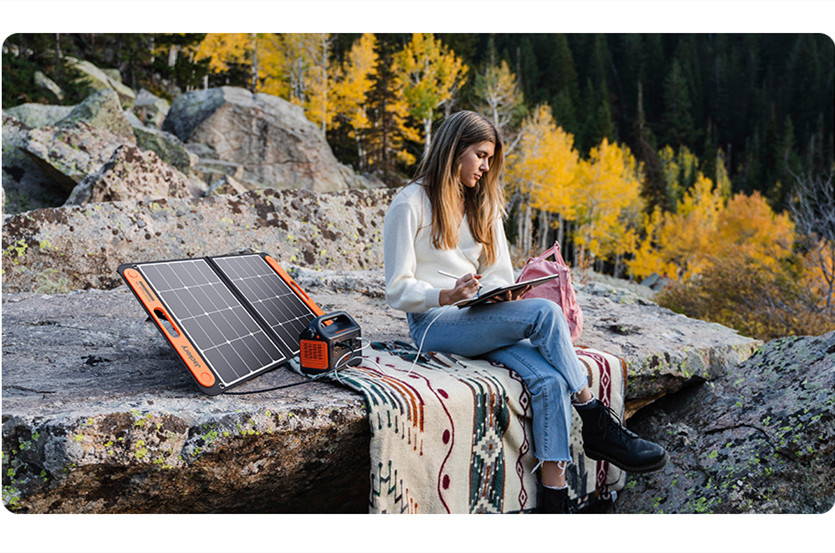 Jackery might be a new company, but it's already undergone a lot of change. Explore this company timeline to get more details about their major milestones.
2012: Z. Sun establishes Jackery as a creator of battery jackets for iPhones.
2015: Jackery launches the Explorer. This is the world's very first portable lithium battery power station.
2016: The company starts a Kickstarter. This crowdfunding program aims to raise $50,000 to help produce the first commercial batch of Jacker Power Pros.
2017: Jackery announces that they've completed their crowdfunding. The company has successfully received $93,000 from investors and fulfilled promises to produce lithium power stations commercially.
2018: The company unveils a line of solar panels that work alongside their Explorer stations. The Jackery SolarSaga tech lets you recharge your battery with sunlight.
2019: Honda creates an official licensing deal with Jackery. The company will now sell Honda versions of Jackery's product.
2020: Jackery releases a new line of solar generators. These integrate solar panels into the power station. They provide faster recharging and a more compact shape.
Production and Manufacturing
Now that you know about the company's development, let's take a closer look at the products themselves. Here's what you need to know about Jackery's design and manufacturing process.
Products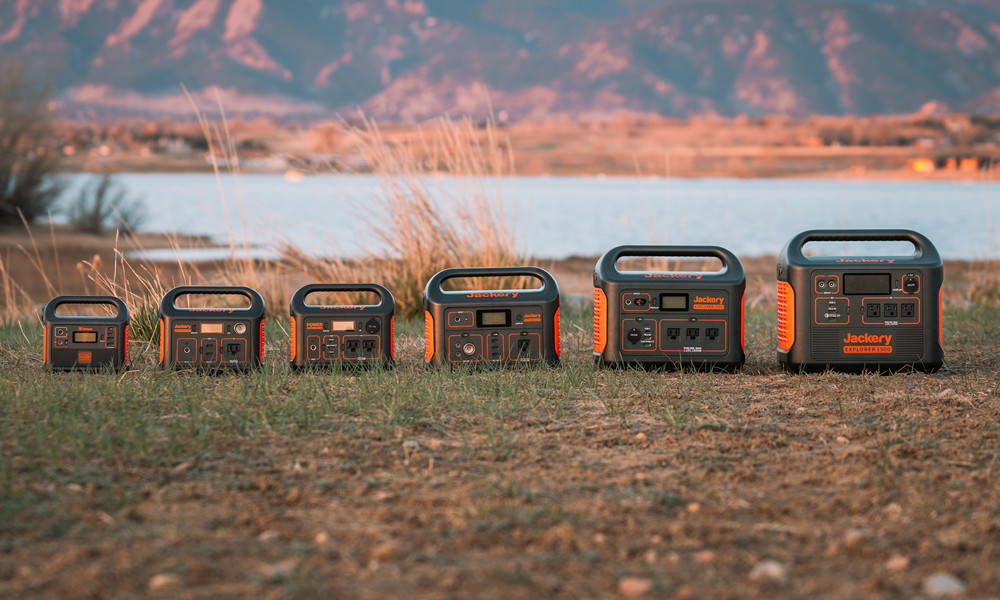 Jackery's product lineup is simple but effective. They have a few basic designs, and then they offer different sizes of the same model. Here are the main types of items you can get from Jackery.
Jackery Explorer: The Jackery Explorer power station is the company's flagship rechargeable, portable battery. It comes in many sizes, and each model has multiple standard outlets and USB outlets. The Jackery Mighty Explorer power station has a 1534 watt-hour capacity while the Jackery Compact Explorer power station has a 167 watt-hour battery.
Jackery SolarSaga: The SolarSaga is a collapsible solar panel. Once you set it up, you can plug it into a Jackery Explorer to recharge your batteries.
Jackery Solar Generator: This combines solar panels with a power station. The designs are fully integrated, so you don't have to connect and set up multiple items. They're portable yet still powerful enough to run full-sized appliances. Smaller sizes have a capacity of around 500 watt-hours while larger ones have a capacity of up to 1500 watt-hours.
Jackery Lights: Jackery also has a line of lights that you can use while camping or in emergencies. These lights have bulbs that last up to 10 years, and they're compatible with Jackery power stations.
Manufacturing
All Jackery products are developed and designed at the company's main headquarters in California. Once their designs are finalized, Jackery then outsources production to factories in China. As a smaller company with less than 50 employees, Jackery currently is not able to build its products themselves. However, this does not mean they are not involved in the actual manufacturing.
Jackery is committed to meeting strict quality control standards. The company's products have to follow a variety of regulatory, safety, and environmental guidelines. For example, the Battery Management System monitors each individual battery cell. It shields the user from battery failure and protects your devices from overcharge. These strict guidelines ensure that Jackery products made overseas still adhere to the company's specifications.
Key Facts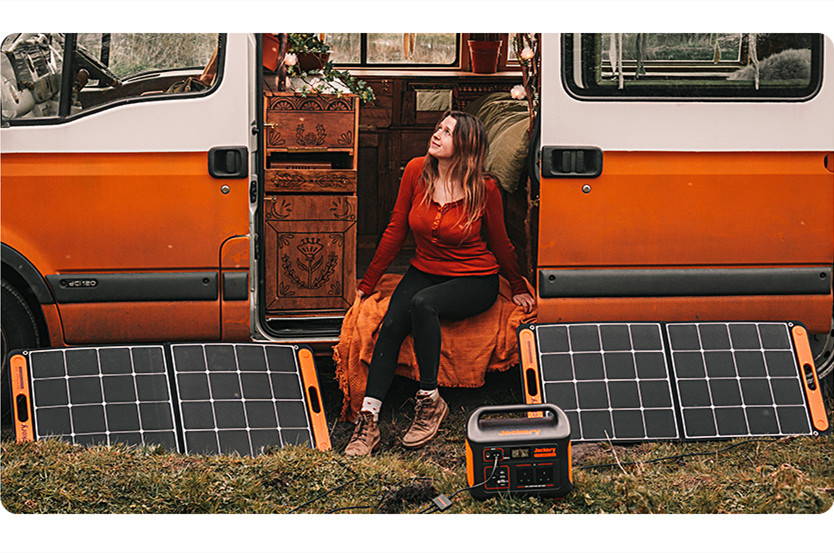 Jackery uses a lithium-ion battery instead of an acid-lead battery. These lithium batteries have a larger number of charging cycles, so they expand the unit's life. They're also lighter and more energy efficient. The battery cells in Jackery power stations come from Panasonic. They're the same batteries Tesla uses in their cars.
Jackery's innovative products have resulted in a lot of industry acclaim. They've received the 2016 IF design award and the 2016 A'Design Award. The company also received the 2016 and 2018 Red Dot Design Award and the 2018 and 2020 CES Innovation Award. All of these awards highlight Jackery's unique designs and extremely user-friendly products.
Warranty Information
If you're concerned that Jackery products won't work for you, the company has a very reassuring warranty. First of all, they offer a 30-day money-back guarantee. This covers a variety of things not mentioned in the standard Jackery warranty. If you decide you don't like the product or if you find a better power station, Jackery will refund you. You don't necessarily have to find a problem with the product to return it at this point.
After this guarantee is up, the Jackery 2-year warranty is still there to help. This warranty covers any other issues you run into. If the product breaks due to a manufacturer defect, the warranty will cover costs. It can assist with paying for repair parts and repair labor, or it can replace your product altogether. To get the most from the 2-year warranty, register your warranty as soon as you get your power station. The only thing this warranty doesn't cover is cosmetic damage or damage due to user error.
Jackery Power Station Parts
For the most part, Jackery products are not designed for users to tinker with. Most of the parts are sealed up inside the case and cannot be swapped out with ease. That being said, Jackery does sell some parts to users. You can get some replacement parts like battery clamps and power converters through their Amazon page.
The company also encourages users to reach out to them directly for parts. If you need a specific part that Jackery doesn't sell through retailers, contact their customer support. The customer support team can help you find an authorized retailer for the replacement part you need.
Check Out More Jackery Content From Power Station Pros
Want to learn more about Jackery solar generators and power stations? Power Station Pros has you covered. Check out our content hubs to discover fascinating details about Jackery.
Jackery Product Reviews
If you're considering a specific model, read our Jackery power station reviews. We'll provide you with in-depth information on Jackery designs.
Jackery Product Roundups
Interested in comparing all the various Jackery products? Follow these links to see our Jackery product roundups.
Jackery Press Releases
Jackery's constantly making new designs, so make sure you're up to date. Explore these press releases to get the latest news from Jackery.
Jackery Recalls
Though Jackery recalls are rare, staying informed can help you stay safe. Click here to see if your Jackery products have been recalled.
Where To Buy
Originally, Jackery products were only sold through the Jackery store page and the Amazon Jackery store. However, once Jackery was licensed by Honda, their products started to sell with several other major retailers. You can currently find Jackery and Jackery Honda power stations for sale at stores like the Home Depot.
Deals
Jackery works hard to keep prices low for customers. Several times a year, they have great sales, and they also offer special discounts for certain affiliates. Check the Amazon Jackery store page and the Home Depot Jackery store page to see the latest deals.
Similar Brands
Jackery is currently one of the only power station companies that sells lithium-ion battery, solar-powered generators. However, if you just need portable power and are fine with other power sources, try one of these brands:
EGO
DeWalt
Ecoflow
Stanley
Milwaukee
Anker
Bluetti
Rockpals
Energizer
Westinghouse
Online Presence
Since Jackery's relied heavily on internet communities for funding, it's no surprise they have a big online presence. You can find out quite a bit about their brand simply by viewing their website. They also regularly interact with Jackery owners through social media sites like Facebook and Twitter. Other Jackery social media profiles include Instagram, TikTok, and YouTube. These can all be helpful ways to talk to customer support, learn about Jackery products, or find out company news.
Contact Information
If you have any other questions about Jackery, don't hesitate to contact the company. They have a fairly solid customer service department that gets back to customers quickly. You have the option of calling, emailing, or messaging them your inquiries. It's also a good idea to check out the Jackery customer support center. They have answers to frequently asked questions, product maintenance tips, and how-to guides. Once you get a Jackery product, you get lifetime customer support. This means you can always count on the company for help with their products.